Search
Security
Achieve Cybersecurity Readiness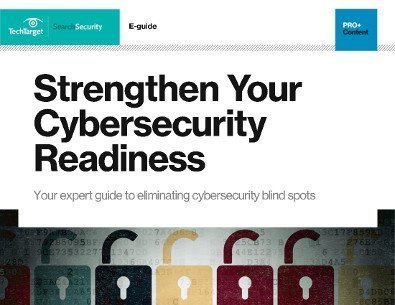 Enterprises need to be ready to act in the face of security incidents and cyberattacks. Learn from several cybersecurity experts and CISOs from leading organizations including Blue Cross Blue Shield, Virginia Tech, and U.S. Dept. of Health & Human Services as they explain hidden risks and vulnerabilities they've discovered, as well as some of the more persistent and growing threats to enterprise security.
Industry expert Peter Sullivan uncovers the 7 objectives to get your company cybersecurity ready, including:
1. Cybersecurity plan
2. Risk management
3. Identity management
4. And 4 more
In partnership with RSA® Conference
We are a global media partner with RSA Conference, partnering on premier events to help security practitioners at organizations of all sizes improve cybersecurity and data protection and reduce risk. Through the content of this guide, and by attending RSA conferences, we'll help you prepare and plan a successful security strategy for the years ahead.