Search
Security
Get CISSP Certified
Your introduction to the 10 CISSP domains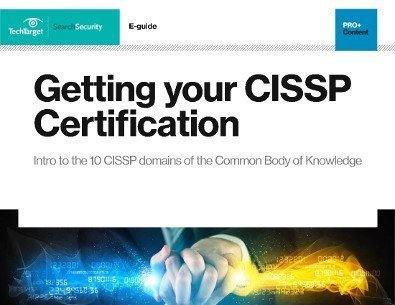 To earn your CISSP certification, you must first pass the exam covering 10 individual subject areas – referred to as domains. These 10 domains make up (ISC)2's Common Body of Knowledge, which is a framework and collection of information security best practices, methodologies, technologies, and concepts.
In this e-guide, get an introduction to each of the 10 domains, including:
Information Security Governance and Risk Management
Security Architecture and Design
Software Development Security
Operations Security
Bonus CISSP resources
We also provide links to exclusive resources like our CISSP practice test, plus our complimentary Security School where you can earn CPE credits for free online.