Evaluate
Weigh the pros and cons of technologies, products and projects you are considering.
Making updates to your IAM framework
In this Security School, IT professionals will learn why they should update and adapt their IAM framework as new technologies emerge, and how to go about this process.
Introduction
Security professionals working with an older IAM framework may realize that it favors legacy products and leaves out the new technologies their companies are adopting, such as cloud services and software-defined everything. This Security School will equip infosec professionals with the steps to take toward evaluating an existing IAM framework and deciding how and where to make updates.
Learn from Johna Till Johnson, CEO and founder of Nemertes Research, how to review policies and realms of protection, regulate user access and choose the appropriate vendor and tools for your IAM framework.
Watch the video, listen to the podcast, read the tech tip then take the quiz to see how much you have learned about IAM. Passing the quiz earns you one CPE credit from (ISC)².
Take the quiz to check your knowledge of IAM.
View our Security School Course Catalog to view more lessons eligible for CPE credits.

Download this free guide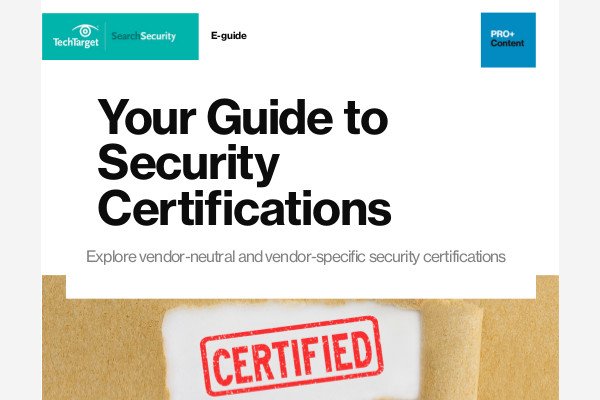 Your Guide to Info Sec Certifications
We've collected 30+ certifications for you. Which vendor-neutral and vendor-specific security certifications are best for you? Save time by downloading our list organized by experience level.
1

Learning links

-
Refreshing your IAM framework
Johnson explains the step-by-step process for evaluating an IAM framework, discusses the challenges enterprises are facing with identity and access management, and offers advice on how to select the vendors and tools that will best help to meet those challenges.
Tip
Revise your enterprise's IAM strategy for better integration with emerging technologies, such as cloud services and software-defined everything. Expert Johna Till Johnson explains. Continue Reading
Video
Your IAM infrastructure should cut through the 'access excess' that is plaguing most companies. Learn how to overcome the challenges posed by migration to cloud and mobility. Continue Reading
Podcast
Your organization needs to make decisions about its IAM strategy in order to keep up with the new technologies its deploying. Steps to take begin at the policy level. Continue Reading