Get started
Bring yourself up to speed with our introductory content.
Securing big data is a growing infosec responsibility
In this Security School, infosec professionals learn key issues in securing big data and how to tackle big data environments to minimize security threats to both the valuable data and the enterprise systems that support it.
Introduction
Securing big data is the concern of an increasing number of enterprises now and it's an effort that is paying off. Big data environments, often based on homegrown Hadoop and NoSQL implementations, seek to pull in new types of data to outline security posture, identify potential attacks that would otherwise go unseen, and spot potentially insecure uses of shadow IT like cloud computing and the internet of things.
But as the value of big data becomes ever more apparent, the issue of securing big data grows -- not to mention the issue of securing the enterprise infrastructure that supports big data collection and analysis.
In this school, we'll review the key issues related to security for big data with an eye to how enterprise infosec teams can put controls in place to mitigate risks. So watch the video, listen to the podcast, and read the tech tip to learn the ins and outs of securing big data. Then test your new knowledge with our quiz on big data security.
Our Security School Course Catalog will lead you to more more lessons that can make you eligible for CPE credits.

Download this free guide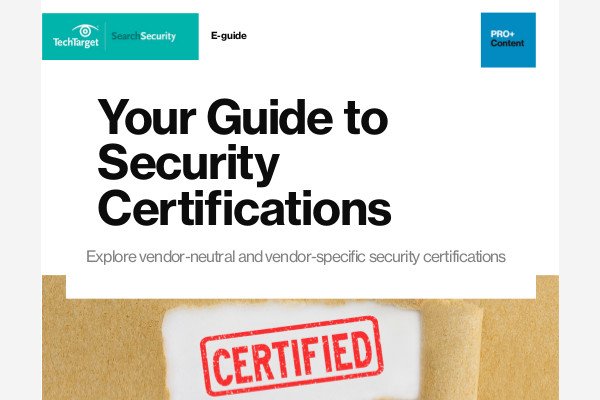 Your Guide to Info Sec Certifications
We've collected 30+ certifications for you. Which vendor-neutral and vendor-specific security certifications are best for you? Save time by downloading our list organized by experience level.
1

Learning links

-
Tips, tools and techniques for securing big data in the enterprise
In this multimedia Security School, John Burke of Nemertes Research explains the ins and outs of securing big data environments. Learn how big data frameworks should be secured and what tools and technology are available now to locking down valuable big data so it can be employed securely.
Video
Big data tools and technologies can contribute to your enterprise's overall security, but they also require protection. Find out the controls your enterprise can implement. Continue Reading
Tip
Many enterprises apply big data techniques to their security systems. But are these methods secure? Expert John Burke explains some of the efforts to secure big data analysis. Continue Reading
Podcast
Ensuring security in big data implementations remains a problem for most enterprises. Learn about the reasons why this is, and how your company can protect sensitive data. Continue Reading