Problem solve
Get help with specific problems with your technologies, process and projects.
2006 Products of the Year: Authentication
Information Security and SearchSecurity surveyed readers to identify the best authentication products of 2006. The winners are . . .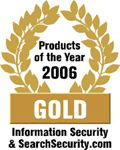 RSA SecurID
RSA Security, www.rsasecurity.com
With the threat of data theft and the demands of regulatory compliance, enterprises are clamoring for tools to ensure users accessing the network are indeed who they say they are.
Patrick A. CotÉ, information security officer for Houghton Mifflin Company, says RSA Security's RSA SecurID has proven itself as the best fit for his company. Others have reached the same conclusion, making it this year's gold-medal winner in authentication for the second straight year.
"With our prior system, you could really try to guess passwords," CotÉ says. "The whole password schema really wasn't very robust, so we looked for a two-factor authentication product."
His department rolled out SecurID tokens in May 2005; by late December, 2,500 accounts had been established in a Unix environment. So far, he says, "not a single person has had trouble authenticating."
The tokens are used strictly for remote access. "Once the PIN is set up, if the token is used correctly there's no downtime," CotÉ says. "It's very reliable. That was really why we chose RSA over the others. We needed that reliability."
Users responding to the Products of the Year survey rate SecurID particularly high in the performance, vendor support/service, features and overall quality categories. One user SecurID calls it "the standard by which all others are judged." Another calls it a "first-rate and robust product." Others agreed with CotÉ that it is "very reliable."
Since 1986, SecurID has defined authentication, authorization and accounting, and still the SecurID system offers the application support, management/deployment capabilities, and a reputation for reliability and technical support that give it real-world utility in every type of enterprise.
While CotÉ has deployed it in a Unix environment, organizations can also deploy SecurID through a variety of hardware and software tokens for Windows workstations and assorted handheld devices and wireless phones.
SecurID's scalability is another critical factor, enabling large enterprises to deploy and manage authentication for millions of users and hundreds of apps through its Authentication and Deployment managers. The bundled Deployment Manager is automated, Web-based provisioning software that enables quick token deployment. Its self-service capability reduces the drain on IT staffs and help desks.
For SMBs, two-factor authentication is also available with the RSA SecurID Appliance, a hardened Windows box with embedded firewall functionality designed for easy management.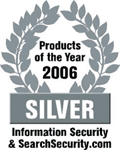 Steel-Belted Radius/Enterprise Edition
Funk Software (Juniper Networks), www.funk.com
Authentication is where the rubber hits the road, and this RADIUS/AAA server for wired and wireless networks helps keep enterprises running smoothly and securely.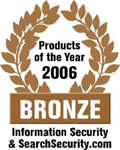 VeriSign Managed PKI Services
Verisign, www.verisign.com
Trust is a cornerstone of security, and companies trust VeriSign, which won very strong survey approval for security, and good ratings for performance and overall quality for its range of PKI services.







Dig Deeper on PKI and digital certificates