Problem solve
Get help with specific problems with your technologies, process and projects.
2006 Products of the Year: Intrusion prevention
We asked. You answered. Here are our readers' choices for best intrusion prevention products of the year.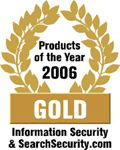 IntruShield IPS
McAfee, www.mcafee.com
Antivirus vendors have extended their lifespan by branching out to offer enterprise protection beyond malicious code. McAfee got into the intrusion prevention space in April 2003 via its acquisition of IntruVert and its IntruShield IPS appliances. The move was part of a bigger push into overall vulnerability management that also included McAfee's acquisition of Entercept and its host-based IPS technology, and Foundstone, a vulnerability assessment company.
IntruShield, an IPS veteran, earned the gold medal in intrusion prevention with high scores in performance and security capabilities, as well as overall quality and feature sets.
IntruShield is entrenched in the enterprise. Research firm Infonetics Research declared it the worldwide revenue market-share leader for network-based inline IPS, a position it's held since the fourth quarter of 2003. McAfee is the No. 3 appliance vendor behind Cisco and ISS, according to IDC. The IPS appliance market, meanwhile,
More information on intrusion prevention

Check out previous Product of the Year winners in intrusion prevention.

Put your knowledge of IDS/IPS to the test with our quiz.

Visit our resource center for the latest news, tips and expert advice on intrusion prevention.

Find out who won our 2006 Product of the Year award in intrusion detection.
continues to boom with 35% annual growth and a projected growth of 104% through 2008, Infonetics says.

One university network manager keeps malicious code attacks and hacker intrusions to a minimum using IntruShield, sitting it inline between the school's firewall and router. IntruShield also identifies reconnaissance missions carried out by hackers looking for weak network entry points. Attacks are prevented from compromising a network, a proactive posture that IDS systems don't afford.

IntruShield defends against known and unknown attacks, using three different means of detection: signature-based, anomaly-based and denial-of-service protection. It also protects against clear-text and encrypted attacks.

The product is able to parse more than 100 protocols and more than 3,000 signatures to detect intrusions. It also includes virtual IPS and firewall deployment options, including inline, port clustering, and span and tap modes. The various deployment options enable security managers to create and enforce granular security policies. All of this contributes to a reduction in false positives.

IntruShield is truly an enterprise product, with the ability to scale from the network edge to remote locations. IntruShield scales from hundreds of Mbps to multi-gigabit bandwidth. Signature updates are automated and done in real time without the need for sensor reboots, eliminating the need for manual updates or downtime for reboots.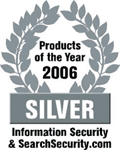 ASA 5500 Series Adaptive Security Appliance
Cisco Systems, www.cisco.com
With firewall, VPN and network AV on top of its powerful IPS capability, the ASA 5500 series got a thumbs-up for security.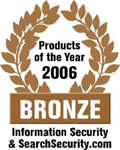 Proventia G Series
Internet Security Systems, www.iss.net
ISS's line of appliances serves a wide range of environments, and Proventia is well-regarded for overall quality, performance and security.







Dig Deeper on Network intrusion detection and prevention (IDS-IPS)