Problem solve
Get help with specific problems with your technologies, process and projects.
Video: Setting up a secure wireless network
In a four-part video series, Joel Snyder of Opus One walks you through the phases of a secure wireless network setup.
Providing secure wireless access to your base of employees requires careful considerations. A proper enterprise wireless network setup must have a solid base, for example, one that incorporates WI-FI standards like 802.11i and WPA. Services have to be readily available for your entire workforce, and network bandwidth needs to be sufficient for users' needs. Inbound and outbound security policies must be created to handle unauthenticated guest user access, and security teams have to invest in the appropriate technology, like WLAN switches, firewalls and intrusion detection systems.
In a four-part video series, Joel Snyder of Opus One goes beyond the basics of building a solid infrastructure and carefully walks you through the phases of a secure wireless network setup. Learn the policies, technologies, and standards that are absolutely essential in providing usability, availability and security to the enterprise network.
Use the summary briefs below to jump to full descriptions of each video.
| | |
| --- | --- |
| VIDEOS FEATURED IN THIS SERIES | |
---
PART 1: Wireless network security: 802.11i basics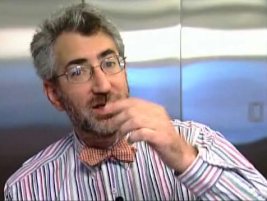 A proper enterprise wireless network setup must always begin with a good base, one that uses standards like 802.11i and WPA. Users need to connect to access points securely.
In this video, Joel Snyder of Opus One reviews the protocols, along with the other minimum requirements necessary for building a secure network.
PART 2: How to manage guest user authentication when building a wireless network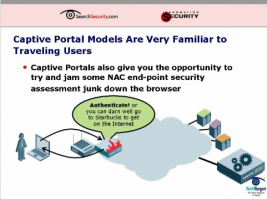 Because wireless Internet access is now considered a common utility, handling guest user acess deserves careful consideration. Depending on your organization, there are various options -- some more conservative than others -- for outbound and inbound policies.
Joel Snyder reviews your different choices and how to deal with the threat of unauthenticated users.
PART 3: How to increase the RF footprint and bandwidth of a wireless network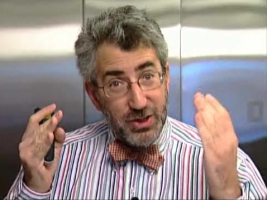 An acceptable business class wireless network requires aggressive management of an organization's radio frequency (RF) footprint and bandwidth. The employees in your office -- wherever they're located in the building -- will need to have network services readily available to them.
After revealing the two most important qualities of an enterprise network service, Joel Snyder reviews how to provide sufficient bandwith for users' needs.
PART 4: Must-haves for wireless network security: WLAN switches, intrusion detection, and more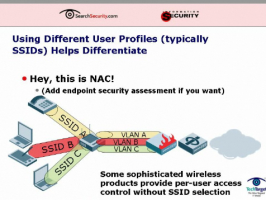 Devices like a WLAN switches, which can manage hundreds access points, deserve a look, especially when setting up an enterprise wireless network.
Joel Snyder reviews the switch technology and explains why intrusion detection systems and firewalls need to also be carefully added to a "defense in depth" network configuration.


---
About Joel Snyder


Joel Snyder is a senior partner with Opus One, a consulting firm in Tucson, Arizona. He spends most of his time helping people build larger, faster, safer and more reliable networks. He is a frequent contributor to Information Security magazine and has advised and trained thousands of people privately and at conferences around the world on networking, security, messaging and VPNs.

Dig Deeper on Wireless network security