Problem solve
Get help with specific problems with your technologies, process and projects.
Use the Android static analysis tool Dexter to safely deploy apps
Google Inc.'s Android mobile operating system is known more for its open standards and customization abilities than for its security framework. This has led to some reluctance on the part of enterprises to allow Android devices onto corporate networks. What if it were possible to ensure Android applications were secure while still taking advantage of Android's flexible platform? With Dexter, a free Android static analysis tool, that may just be possible.
In this SearchSecurity.com screencast, Keith Barker, certified information systems security professional (CISSP) and trainer for CBT Nuggets, details how Dexter can be used for the static analysis of Android applications. First, he shows how to upload an app for analysis and the different views Dexter can return, from general information to package dependency graphs and method lists. All of the information that Dexter processes can be viewed in convenient graphical layouts, making it easy to see what's happening with the frames and packets in an Android application. As Dexter is also a cloud-based service, Keith shows off how multiple users can view information on the same application and create tags simultaneously. This powerful static analysis tool is free to use, so organizations of all sizes can start examining their Android applications today.
Do you have an idea for a future SearchSecurity.com screencast? If you have a problem that needs solving or a tool you'd like to learn more about, email us at editor@searchsecurity.com.
About CBT Nuggets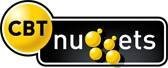 CBT Nuggets is a computer-based technology company specializing in cutting edge online IT training. Founded in 1999 by current CEO Dan Charbonneau, CBT Nuggets provides quick, easy and affordable learning by renowned instructors for individuals, small teams and large organizations. CBT Nuggets also offers a wealth of free videos on a variety of IT topics on the CBT Nuggets YouTube video channel.
About Keith Barker
Keith Barker, CISSP, a trainer for CBT Nuggets, has more than 27 years of IT experience. He is a double CCIE and has been named a Cisco Designated VIP. Keith is also the author of numerous Cisco Press books and articles.
View All Videos