Zenmap tutorial: Mapping networks using Zenmap profiles
Nmap, a free and open source tool, should be familiar to any security pro that has scanned and mapped a network. Nmap works as a classic command-line tool, and, while very effective, there are times when a visual representation would be more helpful. That's when using Zenmap, an advanced graphical user interface (GUI) included with the Nmap suite, comes into play.
Zenmap allows users to graphically represent a network quickly and easily, document network hosts and identify hosts using unauthorized ports. It also includes Zenmap profiles, a feature that lets users take advantage of predefined profiles (groups of Nmap commands) available via a drop-down menu. Considering the huge number of commands available in Nmap, Zenmap profiles save users significant time and effort by giving them the ability to easily repeat a specific scan.

In this SearchSecurity.com screencast, Keith Barker, CISSP and trainer for CBT Nuggets LLC, walks users through a Zenmap tutorial. He'll provide a brief overview of Zenmap before delving into all that Zenmap's predefined profiles offer. Keith will also divulge one of the features that sold him on Zenmap's uses: its graphical network topology generator. This allows users to graphically represent each device on a network and then color code the devices to display which ones should be analyzed more closely.
In a world where employees bring a multitude of mobile devices onto corporate networks, security pros need to know -- and be able to map -- which devices are connecting to a network at all times. With this tutorial of Zenmap, enterprises learn how to use the tool to achieve greater visibility into the devices that could threaten network security.
About CBT Nuggets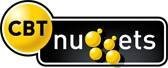 CBT Nuggets is a computer-based technology company specializing in cutting edge online IT training. Founded in 1999 by current CEO Dan Charbonneau, CBT Nuggets provides quick, easy and affordable learning by renowned instructors for individuals, small teams and large organizations. CBT Nuggets also offers a wealth of free videos on a variety of IT topics on the CBT Nuggets YouTube video channel.
About Keith Barker
Keith Barker, CISSP, a trainer for CBT Nuggets, has more than 27 years of IT experience. He is a double CCIE and has been named a Cisco Designated VIP. Keith is also the author of numerous Cisco Press books and articles.
View All Videos