Kerberos is a secure method for authenticating a request for a service in a computer network. Kerberos was developed in the Athena Project at the Massachusetts Institute of Technology (MIT). The name is taken from Greek mythology; Kerberos was a three-headed dog who guarded the gates of Hades. Kerberos lets a user request an encrypted "ticket" from an authentication process that can then be used to request a particular service from a server. The user's password does not have to pass through the network. A version of Kerberos (client and server) can be downloaded from MIT or you can buy a commercial version.

Download this free guide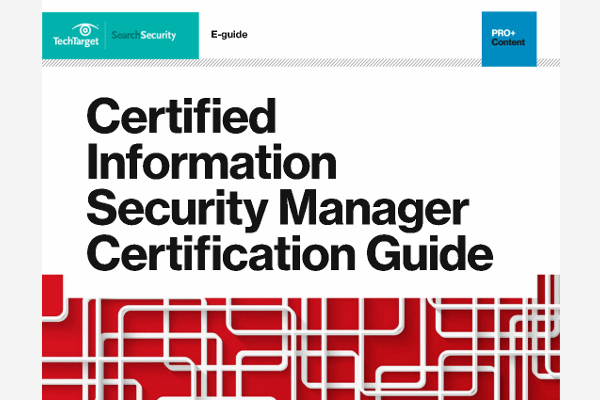 Download Your Guide to the ISACA CISM Certification
Take a closer look at the ISACA Certified Information Security Manager certification, including the value it provides security professionals, how it compares to other security professionals, and what the CSX program offers
By submitting your email address, you agree to receive emails regarding relevant topic offers from TechTarget and its partners. You can withdraw your consent at any time. Contact TechTarget at 275 Grove Street, Newton, MA.
You also agree that your personal information may be transferred and processed in the United States, and that you have read and agree to the Terms of Use and the Privacy Policy.

Briefly and approximately, here's how Kerberos works:
Suppose you want to access a server on another computer (which you may get to by sending a Telnet or similar login request). You know that this server requires a Kerberos "ticket" before it will honor your request.
To get your ticket, you first request authentication from the Authentication Server (AS). The Authentication Server creates a "session key" (which is also an encryption key) basing it on your password (which it can get from your user name) and a random value that represents the requested service. The session key is effectively a "ticket-granting ticket."
You next send your ticket-granting ticket to a ticket-granting server (TGS). The TGS may be physically the same server as the Authentication Server, but it's now performing a different service.The TGS returns the ticket that can be sent to the server for the requested service.
The service either rejects the ticket or accepts it and performs the service.
Because the ticket you received from the TGS is time-stamped, it allows you to make additional requests using the same ticket within a certain time period (typically, eight hours) without having to be reauthenticated. Making the ticket valid for a limited time period make it less likely that someone else will be able to use it later.
The actual process is much more complicated than just described. The user procedure may vary somewhat according to implementation.
See more scary tech terms in The Vault of Tech Terror.
Continue Reading About Kerberos
Dig Deeper on Enterprise Single Sign-On (SSO)
PRO+
Content
Find more PRO+ content and other member only offers, here.
ITKE asks:

Does your organization use Kerberos? Why or why not?