1) Generically, adware (spelled all lower case) is any software application in which advertising banners are displayed while the program is running. The authors of these applications include additional code that delivers the ads, which can be viewed through pop-up windows or through a bar that appears on a computer screen. The justification for adware is that it helps recover programming development cost and helps to hold down the cost for the user.

Download this free guide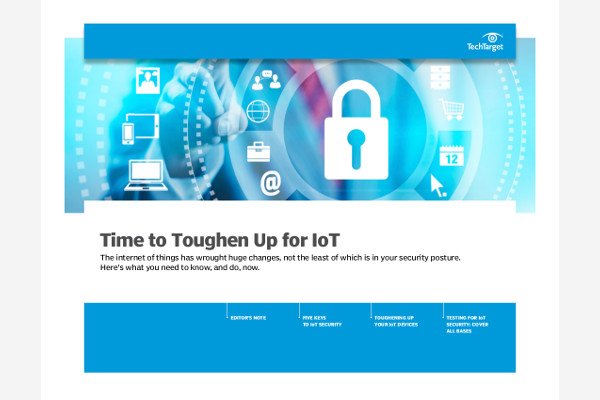 Download: IoT Security Best Practices
For many, security tops the list of IoT challenges. Our new handbook is filled with best practices for IoT security, looking at raising awareness of potential security threats wrought by IoT, how to test your defenses in the IoT era, and more.
By submitting your personal information, you agree that TechTarget and its partners may contact you regarding relevant content, products and special offers.
You also agree that your personal information may be transferred and processed in the United States, and that you have read and agree to the Terms of Use and the Privacy Policy.
Adware has been criticized because it usually includes code that tracks a user's personal information and passes it on to third parties, without the user's authorization or knowledge. This practice has been dubbed spyware and has prompted an outcry from computer security and privacy advocates, including the Electronic Privacy Information Center.
Noted privacy software expert Steve Gibson of Gibson Research explains: "Spyware is any software (that) employs a user's Internet connection in the background (the so-called 'backchannel') without their knowledge or explicit permission. Silent background use of an Internet 'backchannel' connection must be preceded by a complete and truthful disclosure of proposed backchannel usage, followed by the receipt of explicit, informed consent for such use. Any software communicating across the Internet absent of these elements is guilty of information theft and is properly and rightfully termed: Spyware."
A number of software applications, including Ad-Aware and OptOut (by Gibson's company), are available as freeware to help computer users search for and remove suspected spyware programs.
2) AdWare is also a registered trademark that belongs to AdWare Systems, Inc. AdWare Systems builds accounting and media buying systems for the advertising industry and has no connection to pop-up advertising, spyware, or other invasive forms of online advertising.


Subscribe to the Word of the Day RSS feed through Google:

Or Yahoo:
Continue Reading About adware
Dig Deeper on Malware, virus, Trojan and spyware protection and removal
PRO+
Content
Find more PRO+ content and other member only offers, here.