federated identity management (FIM)
Federated Identity Management (FIM) is an arrangement that can be made among multiple enterprises that lets subscribers use the same identification data to obtain access to the networks of all enterprises in the group... (Continued)
Federated identity management (FIM) is an arrangement that can be made among multiple enterprises that lets subscribers use the same identification data to obtain access to the networks of all enterprises in the group. The use of such a system is sometimes called identity federation.
Network Security Visibility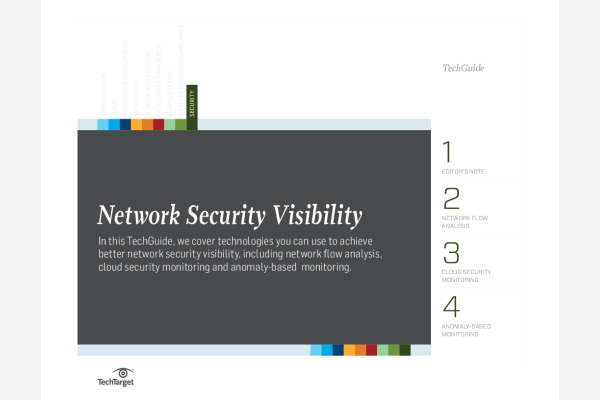 Ensuring comprehensive network security visibility is no easy task. Uncover expert tips on how to improve network security visibility with network flow analysis tools, cloud security monitoring solutions, and anomaly-based monitoring technology.
By submitting your personal information, you agree to receive emails regarding relevant products and special offers from TechTarget and its partners. You also agree that your personal information may be transferred and processed in the United States, and that you have read and agree to the Terms of Use and the Privacy Policy.

Identity federation offers economic advantages, as well as convenience, to enterprises and their network subscribers. For example, multiple corporations can share a single application, with resultant cost savings and consolidation of resources. In order for FIM to be effective, the partners must have a sense of mutual trust. Authorization messages among partners in an FIM system can be transmitted using Security Assertion Markup Language (SAML) or a similar XML standard that allows a user to log on once for affiliated but separate Web sites or networks.
Continue Reading About federated identity management (FIM)
PRO+
Content
Find more PRO+ content and other member only offers, here.