1) In cryptography, a key is a variable value that is applied using an algorithm to a string or block of unencrypted text to produce encrypted text, or to decrypt encrypted text. The length of the key is a factor in considering how difficult it will be to decrypt the text in a given message.
Download "Taming the beast: Data protection in the digital age & beyond"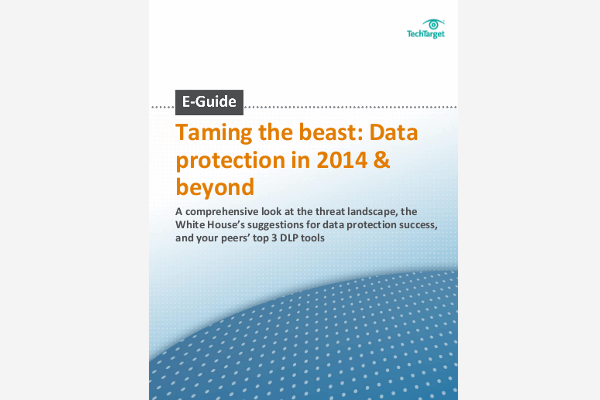 In the wake of massive breaches experienced by retail giants like Target, Home Depot and Neiman Marcus, don't miss out on this e-guide that provides a comprehensive look at the threat landscape, suggestions for data protection success from the White House, and the top 3 data loss prevention tools ranked by your peers.
By submitting your email address, you agree to receive emails regarding relevant topic offers from TechTarget and its partners. You can withdraw your consent at any time. Contact TechTarget at 275 Grove Street, Newton, MA.
You also agree that your personal information may be transferred and processed in the United States, and that you have read and agree to the Terms of Use and the Privacy Policy.

2) In a database context, a key is a field that is selected for sorting. A primary key is a key that is unique for each record and is, as such, used to access that record; a foreign key is one that targets a primary key in another table.
Dig Deeper on Disk Encryption and File Encryption
PRO+
Content
Find more PRO+ content and other member only offers, here.