Spam is unsolicited e-mail on the Internet. (E-mail that is wanted is sometimes referred to as ham.) From the sender's point-of-view, spam is a form of bulk mail, often sent to a list obtained from a spambot or to a list obtained by companies that specialize in creating e-mail distribution lists. To the receiver, it usually seems like junk e-mail.

Download this free guide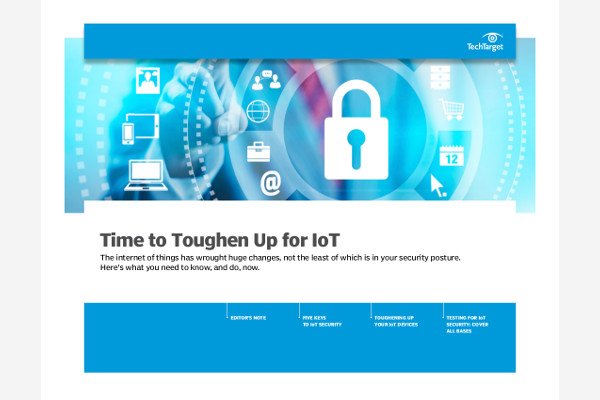 Download: IoT Security Best Practices
For many, security tops the list of IoT challenges. Our new handbook is filled with best practices for IoT security, looking at raising awareness of potential security threats wrought by IoT, how to test your defenses in the IoT era, and more.
By submitting your personal information, you agree that TechTarget and its partners may contact you regarding relevant content, products and special offers.
You also agree that your personal information may be transferred and processed in the United States, and that you have read and agree to the Terms of Use and the Privacy Policy.

Spam is roughly equivalent to unsolicited telephone marketing calls except that the user pays for part of the message since everyone shares the cost of maintaining the Internet. Spammers typically send a piece of e-mail to a distribution list in the millions, expecting that only a tiny number of readers will respond to their offer. It has become a major problem for all Internet users.
The term spam is said to derive from a famous Monty Python sketch ("Well, we have Spam, tomato & Spam, egg & Spam, Egg, bacon & Spam...") that was current when spam first began arriving on the Internet. SPAM is a trademarked Hormel meat product that was well-known in the U.S. Armed Forces during World War II.
Continue Reading About spam
Dig Deeper on Email and Messaging Threats (spam, phishing, instant messaging)
PRO+
Content
Find more PRO+ content and other member only offers, here.