HIDS/NIDS (host intrusion detection systems and network intrusion detection systems)
Host intrusion detection systems (HIDS) and network intrusion detection systems (NIDS) are methods of security management for computers and networks... (Continued)
Looking for something else?
Host intrusion detection systems (HIDS) and network intrusion detection systems (NIDS) are methods of security management for computers and networks. In HIDS, anti-threat applications such as firewalls, antivirus software and spyware-detection programs are installed on every network computer that has two-way access to the outside environment such as the Internet. In NIDS, anti-threat software is installed only at specific points such as servers that interface between the outside environment and the network segment to be protected.
Network Security Visibility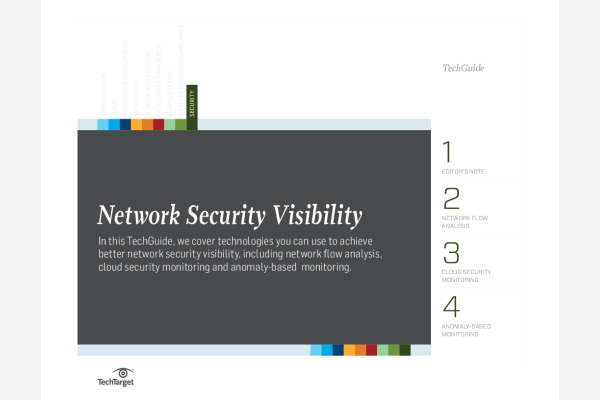 Ensuring comprehensive network security visibility is no easy task. Uncover expert tips on how to improve network security visibility with network flow analysis tools, cloud security monitoring solutions, and anomaly-based monitoring technology.
By submitting your personal information, you agree to receive emails regarding relevant products and special offers from TechTarget and its partners. You also agree that your personal information may be transferred and processed in the United States, and that you have read and agree to the Terms of Use and the Privacy Policy.

All methods of intrusion detection (ID) involve the gathering and analysis of information from various areas within a computer or network to identify possible threats posed by hackers and crackers inside or outside the organization. Host-based and network-based ID systems have their respective advantages and limitations. The most effective protection for a proprietary network is provided by a combination of both technologies.
Continue Reading About HIDS/NIDS (host intrusion detection systems and network intrusion detection systems)
PRO+
Content
Find more PRO+ content and other member only offers, here.